Tour Pienza- Montepulciano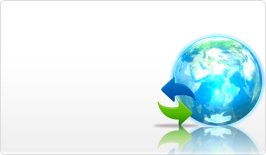 1 gg
"Tour Pienza- Montepulciano"
Tourists' rate. If you've been here vote it!
6 votes to date
You reach Siena, if you want on the way you can stop to Monteriggioni, a very small village, built in 1300. It's located on a hill, surrounded by medieval walls, with two gates, one facing towards Florence and one towards Siena. After Siena, crossing through the beautiful Crete Senesi, one arrives at Asciano, from which you can enjoy the suggestive scenery of the Crete. Before to become a Roman colony it was place of many communities' Etruscan. The historical town of medieval origins preserves valuable monuments, like the church of San Francesco. Can not miss a visit to the Abbey of Monte Oliveto Maggiore, situated on a hill in a grove of cypresses, oaks and pines, one of the most important monuments of Tuscany both for the importance of cultural history and for the many work of art .The Benedictine Monastery, founded in 1313, in the great cloister, you can admire the famous frescoes of San Bartolomeo life.San Giovanni d'Asso, located along the river Asso. At the top there is the castle, where in November there is the exhibition white truffle. Pienza, built between 1459 and 1462, a jewel of Renaissance architecture, declared by UNESCO heritage of the humanity, Pope Pius II was born here, which is dedicated the suggestive Piazza. Pienza is famous for the production of cheese. Finally Montepulciano, located on a hill overlooking the Valdichiana and the Val d'Orcia, has origin Etruscan from the IV secolo A.C., to its summit there is the main square, Piazza Grande, where is the Duomo , at the foot of Montepulciano there is the beautiful church of San Biagio, in the Renaissance style.
Offers and services for you
Offers by partners nearby